Haines Avalanche Center
Sharing information to provide a safer backcountry experience for locals and visitors to Haines.
We provide regular backcountry avalanche forecasts for three zones:
| | |
| --- | --- |
| Lutak Zone: | Includes mount Ripinsky, point 3920, 7-mile saddle, Chilly ridge, Tukgahgo mountain, bowls and peaks surrounding Lutak inlet and lower Chilkoot lake, city of Haines, and mount Riley |
| Transitional Zone: | Includes Takhin ridge, Old Faithful, Flower mountain, Surgeon mountain, Four Winds mountain |
| Chilkat Pass Zone: | Includes 5-mile creek, 3-Guardsmen, Mineral mountain, Copper butte, Inspector peak, Nadahini mountain/glacier, and Kusawak peak |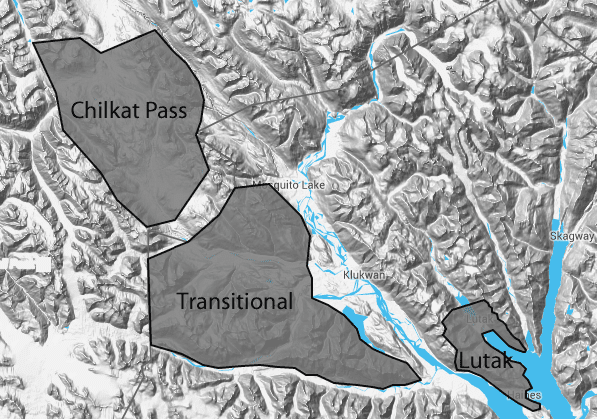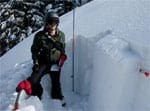 Erik Stevens
Forecaster and Director
Erik mentored hundreds of backcountry riders during four years as the president of Backcountry Club at the University of Colorado – Boulder, where he also taught Avalanche Level 1. College for Erik was a balance between charting new ski descents on obscure peaks, and hard work to complete his master's degree in Remote Sensing, Earth, and Space Sciences, with certificates in Atmospheric and Oceanic Sciences and Oceanography. He holds his Level 3 Certification from the American Avalanche Institute, and his AIARE Avalanche Level II certification. He's a Professional Member of the American Avalanche Association and he continually supplements his training through ongoing professional development and mentorship. He has been a ski guide for Alaska Mountain Guides, an educator teaching Avalanche safety courses for DPS and the Haines school, and a forecaster with 8 seasons of experience in Haines. Erik spent two years working on operational forecasting research at the National Center for Atmospheric Research, and one year at the Cooperative Institute for Research in Environmental Science, researching climate model sensitivity to global ocean processes. He moved to Haines, Alaska in 2010, where he founded the Haines Avalanche Information Center. He is obsessed with snow, passionate about backcountry riding, and can be found on his splitboard throughout Alaska's winter wilderness.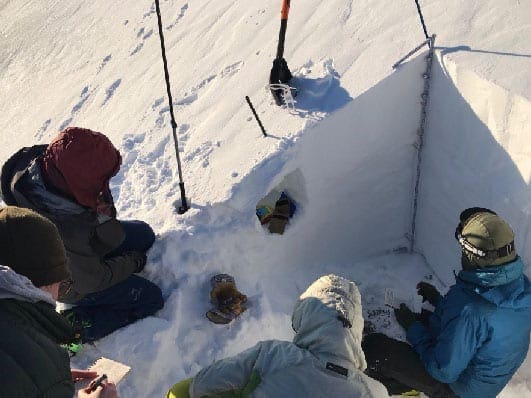 Jeff Moskowitz
Forecaster and Educator
Jeff grew up downhill skiing with his family. He has skied throughout the Canadian Rockies, Utah, Washington, Colorado, Wyoming, Alaska and Norway. In 2006, while studying geography at the University of Colorado, Boulder he joined a backcountry skiing club staff and in 2009 took an AIARE Level 2 course with Alpine World Ascents. Shortly after he began began to teach Level 1 Rec courses. Jeff now lives in Haines, Alaska and since 2010 has continued his passion for backcountry riding and avalanche safety with the HAC by contributing heavily to local forecasts, observations and education programs. With annual grants from the Alaska Department of Public Safety and Alaska State Troopers, he has been a public educator on snow travel and backcountry preparedness since 2013, an AIARE Course Instructor since 2016, and has been teaching A3 Avalanche Rescue and Level 1 Rec certified training's annually, throughout southeast Alaska since 2017. Jeff served on the executive board of directors for the AAIC from 2015-2017 and has attended recent continuing professional development such as: SAAW in Anchorage Nov. 2015 & 2017, ISSW in Breckenridge Oct. 2016, AIARE ITC in Valdez Dec. 2016, Pro 1 Bridge Dec. 2018. He is an A3 professional member and holds a Pro 2 certificate from AAI in Jackson Hole Jan. 2020.