Alaska Statewide Course Offerings
CALENDAR VIEW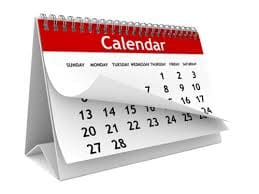 Note: The
blue hyperlinks

take you to the specific course provider or event sponsor's website

If you attended a 2018-19 season AAIC Backcountry Safety Course, you have until 5 pm. MAY 15, 2019  to submit your feedback for a chance to win a prize from Black Diamond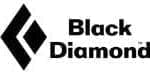 School teacher feedback form here
January, 2019
February 2019
March 2019
March 8 - Backcountry Safety - Haines - 33 Mile Roadhouse - Learn more and/or Register - Cost Free (Code AKSNOW19)
March 9 - Backcountry Safety - Haines - 33 Mile Roadhouse - Learn more and /or Register - Cost $25
March 8-10 - Level 1 Avalanche - Hatcher Pass - Alaska Avalanche School
March 22-24 - Level 1 Avalanche - Turnagain Pass - Alaska Avalanche School
Mon.  March 18     Information Kiosk OPENS
Wed.  March 20     10am-12pm Avalanche Companion Rescue
Sat. March 23    10-11am Glacier Travel & Crevasse Rescue
Sun. March 24    10-11am  Backcountry Teamwork
Wed. March 27    10-11am Planning & Preparing for Backcountry Travel
Sat. March 29     10am-12pm Avalanche Companion Rescue
Sun. March 30    10-11am Recognizing Avalanche Terrain
April 2019
Wed. April 3   10-11am Human Factor: Case Study
Sat. April 6   10-11am Introduction to Thompson Pass Terrain
Sun. April 7        10am-12pm Avalanche Companion Rescue
Wed. April 10       10-11am Glacier Travel & Crevasse Rescue
Sat. April 13       10am-4pm Backcountry & Avalanche Riding Safety Field Session. Register Here.
Sat. April 13     5pm-midnight Valdez Avalanche Center Spring Fling FUNdraiser, Tsaina Lodge
Mon. April 15       10-11am Recognizing Avalanche Terrain
Wed. April 16     Information Kiosk LAST DAY!
Sat. April 20       Noon- 3 PM Beacons and Eggs! Salmonberry Ski Hill City of Valdez Parks and Rec.
More classes coming soon! Please check back or contact 907-255-2242 or email info@alaskasnow.org to ask about custom programs 
Classes held
September 2018
October 2018
Oct. 2 -  Alaska Mining and Diving -  Anchorage - Avalanche Awareness with Mike Duffy - 6 pm, presented by BRP
Oct. 3 -  Nerd Night at the Library (Think Ted Talk AK style) - Special guest appearance - Learn more
Oct. 3 -  Compeau's Fairbanks - Avalanche Awareness with Mike Duffy - 6 pm, presented by BRP
Oct. 4 -  Delta Power Sports - Delta Jct - Avalanche Awareness with Mike Duffy - 6 pm, presented by BRP
Oct. 5 -  Team CC - Eagle River - Avalanche Awareness with Mike Duffy - 6 pm, presented by BRP
Oct. 10 - Talkeetna Elementary School - Live To Ride Another Day workshop
Oct. 12 - Palmer Jr. Middle School - Live To Ride Another Day workshop
Oct. 24 - REI Fairbanks - Live To Ride Another Day workshop with Trevor Grams
Oct. 27 - The Outpost in Fairbanks - Snowmachine Backcountry Safety with Logan Wicken and Trevor Grams
November 2018
December 2018
---