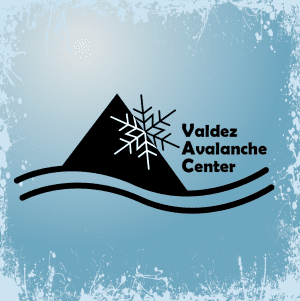 Support the education and sharing of avalanche information for mountains surrounding the Port of Valdez to Milepost 65 on the Richardson Highway. Our membership keeps the mission going. Join as a Valdez Avalanche Center Member today, or donate directly.
The Valdez Avalanche Center has been providing safety information in the Chugach Mountains surrounding Valdez since 2006. It began as a radio interview discussing snow and avalanche conditions. Locals asked for information they could make plans with. Forecasts are currently issued Friday through Sunday with special alerts for significant weather or avalanche events. Information contained in the forecasts is intended to be used as a tool in conjunction with your personal backcountry hazard evaluation.
Public observations are encouraged and aid the accuracy of the avalanche forecasts in our data-sparse region.
Become a VAC member and submit local snow, weather and avalanche observations to win prizes. The more memberships and observations, the more chances to win!
               
Area Resources
Interactive Maps (Google Maps or Earth) with
Layers (Names & Resources) of our 3 Forecast Zones:
Maritime, Inter-Mountain and Continental
Other:
Smartphone app for Avalanche forecasts: Download either the iOS or Android version of the app for free<here> . Check out our community's  snow observations.

Looking for guidebooks?

Alaska Backcountry Skiing Valdez & Thompson Pass by Matt Kinney.

Chuting Valdez – Steep backcountry skiing in and around Valdez by Aaron Brown.
2022/2023 Staff & Volunteers
Gareth Brown
Lead Forecaster
Gareth grew up backcountry skiing in Colorado. He moved to Valdez, AK in 2010 and currently resides in Serendipity, AK, on the north side of Thompson Pass. Gareth has spent the last 10 seasons exploring the Chugach by splitboard. He completed his Pro 2 avalanche certification in Girdwood with AAI. Contact:
[email protected]
/ 907-255-7690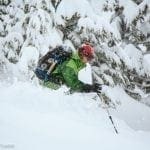 Sarah Carter
Instructor and Director
Sarah loves a good travel novel, sweet powder turns, and standing on top of mountains! She looks forward to Sunday fun days with her two sons. She also teaches avalanche classes with the Alaska Avalanche Information Center, Prince William Sound College, and UAA. Contact:
[email protected]