Sarah Carter
AAIC Education Coordinator, AIARE Instructor, Founder of Valdez Avalanche Center
Mike Buck
AAIC Instructor 2018/Backcountry Safety Education Contractor
Kyle Sobek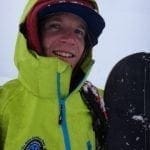 AAIC Instructor 2018, Level 1 AIARE
Jacob Swartz
AAIC Instructor 2018, Level 3 AIARE
Jonathan Cromwel
AAIC Instructor 2018, Level 2 AIARE, AIARE ITC, WFR, CAA Industry Level 1, Canadian AST 1
"I've been coming and going from Haines for 8 years now, but recently decided to make the northern mountains a full time home. I began teaching avalanches classes in shallow, windswept snowpacks of Colorado and since taught Awareness and Level 1 classes in Washington, Idaho and Oregon before moving north to Alaska. The potential here is tremendous: the mountains offer the snowy canvases and vistas of my dreams, and the opportunity to help small towns develop these resources responsibly through access, Avalanche education, mentorship, and community building is exciting to be a part of.
As a native Canadian, I try to keep a ski in both Canada and the US which has taken me through both the AAA and the CAA education curriculums. In the future I look forward to growing the link between Canadian and the American avalanche programs, particularly in the mountains around Haines, where Canadians and Americans often recreate in the same terrain.
I hope one day to develop a more effective snow dance that guarantees bigger, reliable dumps of light powder snow. Until then you can either find me trying out new dance moves in my living room, or out on the slopes checking their effectiveness."
- Jonny Cromwell
Meredith Condon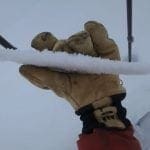 AAIC Instructor 2018, AIARE Level 1, NOLS Pro Level 2 Avalanche Cert, EMT, W-EMT, Rigging for Rescue
"I'm an instructor for NOLS; for the past three years I've been taking people on expedition-style, backcountry skiing/riding/winter camping trips in the Teton Valley and hiking/mountaineering trips mainly in the Chugach mountains. I started snowboarding regularly after moving to the West Coast in 07-08. I quickly discovered splitboarding and spent the early part of this decade riding big volcanoes in Oregon and Washington. I've lived in Sitka for 4 years and have enjoyed the physical and emotional adventure that is Southeast Alaska backcountry skiing.
I love the combination of outdoor adventure and education. As a fairly recent transplant to Alaska, I'm excited to be part of a team that is taking on the huge task of avalanche education in this state. Connecting smaller communities like Sitka to a support network is so important for their ability to maintain a level of awareness that will help prevent accidents. Often, the momentum for education and programming comes in the aftermath of tragedy and I would hate to see that happen in Sitka. My personal snow sport goals include exploring new lines on Baranof Island, learning how to ski, and a stretch goal of one day owning a sled."
- Meredith Condon
Trevor Grams
AAIC Instructor 2018, AIARE Level 1, WFR
Trevor Grams grew up in Glennallen, Alaska. He has been snowmachining since he could walk and backcountry snowboarding since high school. His snowmachining and snowboarding has mainly been focused in the Chugach Mountains out of Thompson Pass, but he has also spent seasons in Fairbanks, Juneau, and Norway. Trevor is passionate about increasing avalanche awareness in Alaska, particularly within the snowmachine community and he is the best rider on the mountain!
Snow Scientists and Forecasters
Ryan Van Luit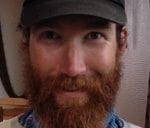 Forecaster and Director of the Valdez Avalanche Center
Allie Barker
Forecaster of Hatcher Pass Avalanche Center
Peter Biskind
Forecaster and Director of the Valdez Avalanche Center
Jed Workman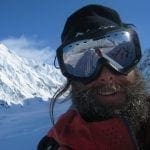 Forecaster and Director of Hatcher Pass Avalanche Center
Erik Baldwin Stevens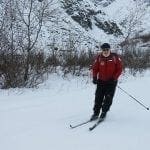 Forecaster and Director of the Haines Avalanche Center
Jeff Moskowitz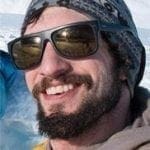 Forecaster Haines Avalanche Center
Kadin Addler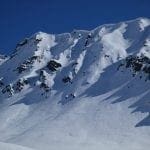 Weather Observations, Valdez
Aiden Shafland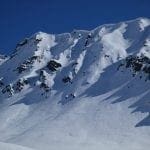 Weather Observations, Valdez