GET the GEAR: Ensure everyone has an avalanche transceiver, shovel, and probe on their person and knows how how to use them.

GET the TRAINING: Take an avalanche course.
GET the FORECAST: Make a travel plan based on the current avalanche and weather forecast.
GET the PICTURE: If you see recent avalanche activity, unstable snow exists. skiing or boarding on or underneath steep slopes is dangerous.
GET OUT OF HARM'S WAY: Don't go to help your stuck friend. One at a time on all avalanche slopes. Don't group up in runout zones.
Skiers and Snowboarders impact the snow different than a snowmachine. But they are still often the trigger that sets off the avalanche and catches the victim or someone in their party. Take the time to get educated so you will know the signs and can Live to Ride Another Day!
Online Tutorials and Video:
BCA Avalanche Rescue Series
National Avalanche Center
The following chapters introduce the basics of recreational avalanche safety. In this tutorial you will learn to understand avalanche danger and how terrain selection is one of the most important skills for safe travel in the backcountry.

American Avalanche Association
The AAA created a tutorial which guides you through the recognition of red flags, identification of avalanche terrain, safe travel techniques and how to perform a rescue.
National Avalanche Center
This tutorial is broken up by user group – motorized and non-motorized.  It discusses the kinds of avalanches you may see, terrain selection, snowpack, weather, low risk travel and rescue. 

Throttle Decisions: snowmobile avalanche education video series
New Zealand Avalanche Centre online tutorial
Weather Observations:
Snowpack Observations: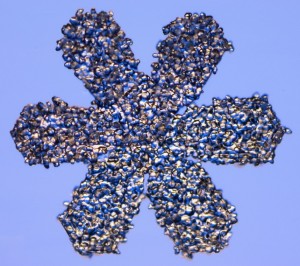 Avalanche Observations:
Emergency Response:
Clips:
Published Works:
More:
Sign up to the AAIC Newsletter