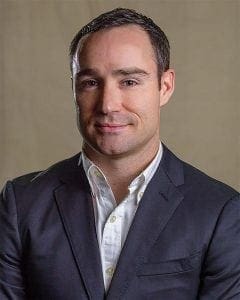 Dr. Liam Talley Walsh was known for his gregarious, happy personality and kind, compassion for others. "That was the very reason he became a doctor," said his mother, Janet Talley. "He was truly committed to helping others and was able to empathize with them."
He also loved big adventures and getting outdoors to explore and savor the planet around him. That was the driving force that made him decide to head out on a snowy November day to ski in Hatcher Pass. He knew it was going to be sketchy, but that was also a draw pulling him to the mountains.
"He loved life and lived every single moment of it to the absolute fullest," said his father, Bob Walsh. "If he wanted to do something, there was no stopping him. He would always find a way to make what he wanted happen."
Talley said Liam should never have gone to the pass that day alone, but that was Liam. When he wanted to do something, he did it.
He spoke with his friend Don Weller, a frequent backcountry partner, that morning. The pass was finally getting a good dump of snow and Walsh could likely feel it under his feet as he imagined himself sailing down the slopes of fresh powder on his skis. This was too good to miss.
Weller did not have an avalanche transceiver so Walsh convinced him not to drive to the Mat-Su Valley to join him. It would likely be a short time out anyway; hardly worth the 100-plus-mile round trip for a quick ski.
And so Walsh loaded up his truck and headed out from his Wasilla home alone to Hatcher Pass where he set out in a snow storm to carve some turns. He never made it home. He was just 33-years-old.
"We wish he would have known how avalanche prone Hatcher Pass actually is," said Talley. "My husband and I feel very strongly that other people need to know. We had no idea that not even the emergency responders would go in there because it was so dangerous. There are not enough warnings about how dangerous this place can be."
Walsh was beloved by so many who feel compelled to help and remember this special man while warning others. They raised more than $9,000 for three 'Are You Beeping?" avalanche information and safety signs that will soon remind snow travelers they are entering serious avalanche terrain. Hatcher Pass Avalanche Center, part of the Alaska Avalanche Information Center network of snow safety information centers in Alaska, are installing the signs in Hatcher Pass as a reminder of the danger and important tips to stay safe. The signs will interact with backcountry travelers if they are wearing an active avalanche transceiver and transmitting a signal.
The importance of reminding Hatcher Pass adventurers of the potential danger has been reinforced too many times over the years. Since 1999, nine people have died in avalanches in this area.
Walsh joins other sons who experienced a similar fate. The biggest difference, it was a beautiful, blue sky day, following a week long storm, when Brendan Smart and two friends went to the pass to ride their snowboards. Smart was just 24-years-old on February 28, 2006 when he was caught in a massive slide that buried him under more than 20 feet of snow. Like Walsh, who vanished in November and was not recovered until June, Smart was not found until late May. In Smart's case, recovering his body sooner was aided by the fact he was not alone so they had a much better idea of where to search.
Keith Coyne was recovered within a day after he was caught on December 26, 1999 while riding his snowmachine in the Pass. He was not wearing an avalanche transceiver which made finding his body still take too long. In Coyne's case the weather was clear and dozens of other riders had been riding the same slope all day when the heat of the sun warmed the snowpack causing it to collapse.
The circumstances in all nine fatal slides since '99, along with all the cases before that, might vary in details but the fact that Hatcher Pass is an incredible playground drawing thousands of adventure seekers every year is the same. The beauty, the excitement, the easy access all make it a big draw.
The mothers, fathers, families and friends of those lost, will grieve for all time.
"If it's so dangerous that the State Troopers and Search and Rescue responders will not go there, why don't they just close the pass?" Talley wonders. "If you don't know where to find information about the conditions, how would you know?"
The 'Are you Beeping' signs will remind snow travelers to get the training, gear, forecast, picture and out of harm's way along with other critical tips to stay safe. This includes where and how to obtain a snow forecast for the region.
"We want to help make a difference," said Talley. "We can't bring Liam back but we can do something that might save another person's life."
"We know the sign's don't make the backcountry safer," said Walsh's brother Eamonn, "but they do remind travelers that it's dangerous and they should go out prepared."
In addition to funds donated by friends and family of Dr. Liam Walsh, the Mat-Su Trails Foundation is also supporting this project with a financial contribution.
The Alaska Avalanche Information network of centers, along with the Alaska Avalanche School, and the Chugach National Forest Avalanche Information Center, are working hard to help Alaskans stay safe while traveling in the mountains. They have a full slate of classes, from short seminars to full day workshops to multi-day courses, scheduled for this winter.
Story by Debra McGhan,  Published in Alaska Coast Magazine, November 2017, Snowrider, December 2017