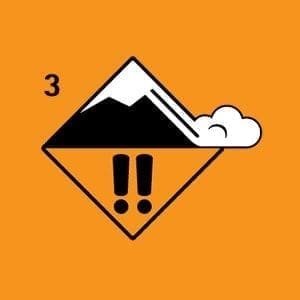 Expires: Tue, Apr 11, 2017
Mind the solar warming slopes above you!
On steep southerlies, loose snow has stepped down to release large, slab avalanches that have traveled far into the flats.
We have shifted to spring conditions: lower hazard in the morning when the snow is frozen, but quickly rises as the snow warms each day.
Plan your day accordingly to minimize exposure.
Friday April 14: VAC Full Moon FUNraiser with Acoustic Avalanche at the Tsaina Lodge
Above 2,500ft
Considerable
1,800 to 2,500ft
Considerable
Below 1,800ft
Considerable
Degrees of Avalanche Danger ?
1. Low
2. Moderate
3. Considerable
4. High
5. Extreme
Problem Details
SATURDAY
SUNDAY
MONDAY & TUESDAY
WET AVALANCHES:
Elevation:   Below 5000′
Aspect: Southerlies: W-E
Terrain: Steep terrain near rocks and vegetation.
Sensitivity:   Touchy when warmed.
Distribution:   Specific.
Likelihood (Human Triggered):   Likely
Size:   Small-Large
Danger Trend:   Increasing quickly each day with warming temperatures, falling at night
Forecaster Confidence:   Good
PERSISTENT SLAB:
Elevation:   Above 2500′
Aspect: All
Terrain: Slopes > 35*
Sensitivity:   Stubborn on northerlies, Touchy when warmed by sun
Distribution:   Widespread
Likelihood (Human Triggered):   Possible
Size:   Small – Large
Danger Trend:   Decreasing
Forecaster Confidence:   Fair
AVALANCHE PROBLEM SCALE DESCRIPTORS:
Sensitivity: Non-reactive, Stubborn, Responsive, Touchy
Distribution: Isolated, Specific, Widespread
Likelihood: Unlikely, Possible, Likely, Nearly Certain
Size: Small, Large, Very Large (size scale <here>)
Danger Trend: Increasing, Steady, Decreasing
Forecaster Confidence: Good, Fair, Poor
AVALANCHE PROBLEM TOOLBOX <here>
SNOWPACK DISCUSSION: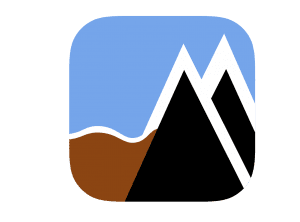 Continental (Interior) Specific:  
Widespread surface hoar is forming throughout the range up to ridgeline due to calm winds. Monitor these with time as more weather moves in. Higher, cold areas are drying out the snow and faceting.
In general, the newest storm snow has been bonding well to old layers, while old facets have been the exception. Areas that held near surface facets prior to the storm have demonstrated to be reactive, mostly on westerly and southerly aspects, where radiation is weakening the bond at the old-new interface.  Small, loose wet activity has readily been triggering full depth storm snow slabs on warming southerly aspects, creating destructive D3 slides. In really shallow areas, wet loose has scoured directly to the ground.
Shady, colder northerlies have seen more of a problem with resistant planar sheers at interfaces (2 at 4800′  below Goodwills) within the new snow….temperatures shifts mid-storm that have resulted in preserved decomposing fragments that have yet to bond solidly. Depths vary depending on where you are. While recent snow test results have not supported propagation, smaller avalanches up to D2 have been human triggered in various areas on the interfaces mentioned above. See observations and recent activity in the forecast for this upper elevation activity.
Persistent slab problems are still a serious concern in colder, thinner and more continental areas. The structure is very poor and the potential for a storm slab or hard slab to step down to weak basal facets is scary. Continue to monitor this structure as temperatures rise and weaken the firmer, overlaying structure.
The last series of storms moved in from March 27- through today with little clearing and sunny weather in between….despite lulls in precipitation. The fronts have pushed in with minimal power (as has been the trend for the season), strongly favoring the maritime for precipitation: snow totals nearing 4′ versus 3′ up on the pass. Recent reports show that depths have settled down to 3′ in the maritime and 2′ on Thompson Pass as of Wednesday.
Winds during this series have mostly been strong SE onshore with short stints shifting offshore out of the NE. Reports have supported minimal ridgetop winds when you get off the major pass corridors that funnel the flows. This has resulted in moderate scouring and loading of the new snow in specific terrain features that have been exposed to the primary southerly winds. Firm windslabs have been found just below ridgelines and have been sensitive and collapsing on occasion. The warm and sticky snow has also led to some growth of cornices lee to onshore wind.
It has recently cleared and cooled, but 2 days (Apr 5-6) of warm pacific air and green-housing temperatures brought in a dramatic shift from the arctic outflows prior to late last month. Rain pushed up to around 3000′ on the pass and even higher in the maritime….3600′. On Tuesday, above freezing temperatures hit near 4500′ on the north side of the pass and up to 5500′ in the maritime. These warming temperatures led to wet loose activity up to 3600′ and even higher on southerly radiated slopes. Consider diurnal repeats of this scenario as temperatures rise ever so higher and impact dry snow with little strength. This also has led to some firming of the snow surface resting on dryer, weaker snow.
Find more photos and observations at the bottom of the page. Sharing your observations creates an informed community.

Recent Avalanche Activity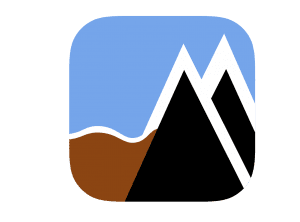 Continental (Interior) Specific: 
March 31: skier triggered size D2 avalanche at 3500′ North aspect. 40-60cm storm slab failed on buried near surface facets with a old windslab as the bed surface. A possible sympathetic released lower on the same slope, with a crown depth 60-100cm, harder slab.
 March 25: reports of upper elevation (>4500′ elevation) human triggered windslab to size D1.5 to a foot thick releasing off steep slopes, mostly in the Maritime to Intermountain areas
March 24: report of significant collapses, as large as whole basins whumphing, in areas on the northerly and easterly outreaches of our Inter-mountain zone, and into the Continental zone.
Recent Weather
See Maritime Zone for updated weather.
Additional Info & Media
Weather Quicklinks:
SNOW CLIMATE ZONES:
Maritime (Coastal) – from the Port of Valdez to Thompson Pass, all waters flowing into Valdez Arm and everything south of Marshall Pass.
Inter-mountain (Transitional) – between Thompson Pass and Rendezvous Lodge.
Continental (Interior) – the dry north side of the Chugach (north of 46 Mile, including the Tonsina River).
Photo of Thompson Pass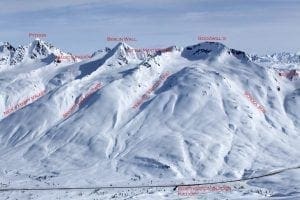 Interactive Map of Valdez Forecast Areas w/ Many Resource Layers (Trevor Grams)
Run Map of Thompson Pass Area (Sean Wisner) (2MB download)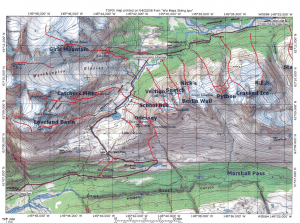 NEWS: Our region is "one of the snowiest places on earth" – Serendipity / Rendezvous snowfall record set in 1963 <here>.
Free smart phone avalanche forecasts at: http://www.avalancheforecasts.com/