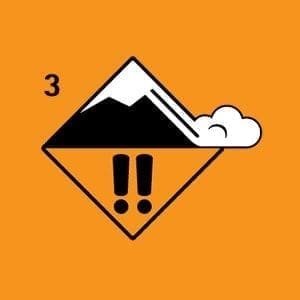 Expires: Tue, Apr 04, 2017
Above 2,500ft
Considerable
1,500 to 2,500ft
Moderate
Degrees of Avalanche Danger ?
1. Low
2. Moderate
3. Considerable
4. High
5. Extreme
Problem Details
Problem #1: Wind Slab
Distribution: West-North-Northeast aspects above 1500ft. New snow from the last several days has been blown around by SE winds, building recent wind slabs at the top of the snowpack. These are still forming and need more time to bond. Be especially careful of this on wind loaded slopes steeper than 30 degrees.
Problem #2: Persistent Slab
Distribution: All aspects above 1500ft. If you dig down about 1 meter deep, we have hard slab with weak, facetted snow underneath. There's also an old rain crust below that with facets above and below (see profile below). Last week, we saw lots of natural and human-triggered slides on these layers. These weak layers have started to slowly strengthen, but loading is increasing and they may re-activate. The added load from new snow will increase the amount of stress on these weak layers, and some large natural avalanches 3-5ft deep are possible.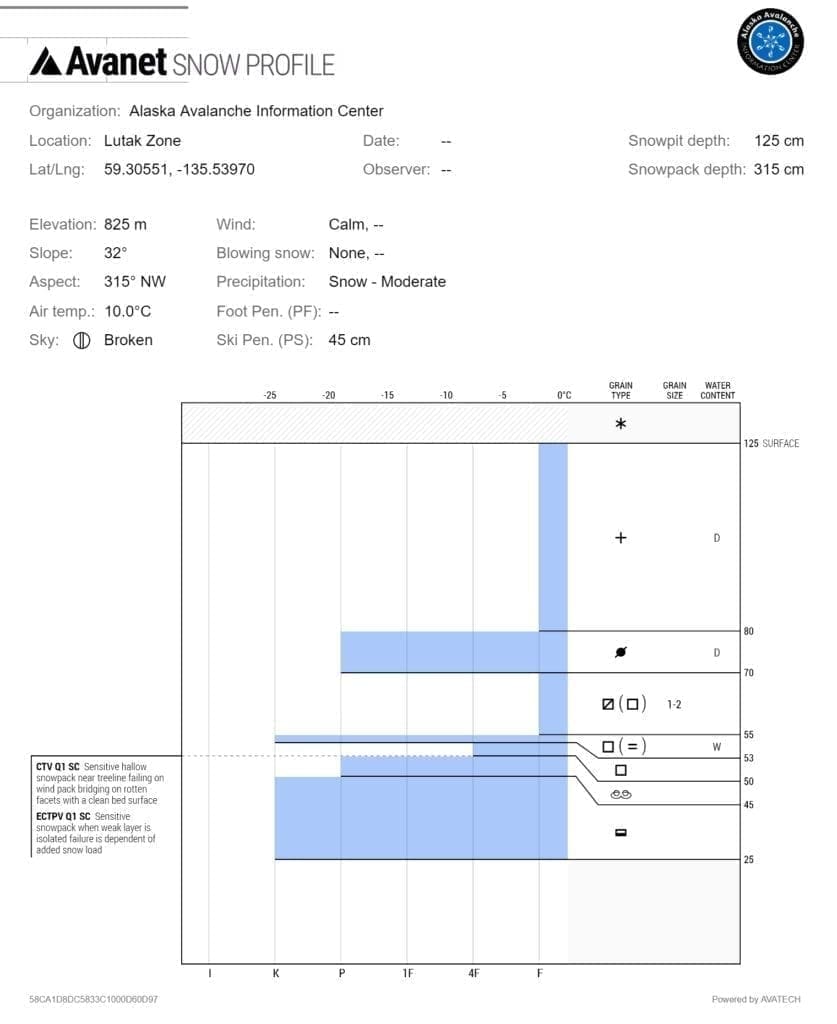 Recent Avalanche Activity
Last week's avalanche activity included several D3 slides, running about a meter deep on the troublesome Early March facet layer. This includes some slides that have been remotely triggered from ridgelines, and some skier-triggered slides and close calls.
Recent Weather
Clouds and light precipitation will continue Monday-Tuesday, with around .25″ of precipitation. Winds will be light. A stronger front will come in Tuesday night-Wednesday, with heavier precipitation, south winds, and snow levels rising to near 3500ft.
Recent Snowfall:
3-8″ of snow above 1500ft this weekend.
3-8″ on March 29th above 2000ft. This was mostly in the Lutak Zone.
6-12″ on March 27th above 1000ft.
Additional Info & Media
We've been getting widespread reports of sketchy conditions for the last several days. This includes lots of whumphing, shooting cracks, and fresh avalanche activity. Be conservative, and avoid avalanche terrain when possible.