Expires: Sat, Mar 18, 2017
VAC Basecamp's first round of FREE classes begins Friday in the One Love Lot (MP 29.5), check our Facebook page for more details!
Citizen Science Opportunity in Thompson Pass: March 18, 2017: 9:30am at DOT Camp (MP 27).  Join VAC forecasters, staff, and volunteers in measuring the snow cover throughout Thompson Pass. Learn more at www.nasacso.org or at the Fat Mermaid March 16 & 17 @ 5:30pm.
Degrees of Avalanche Danger ?
1. Low
2. Moderate
3. Considerable
4. High
5. Extreme
Problem Details
WEDNESDAY
THURSDAY
FRIDAY&SATURDAY
WIND SLAB:
Elevation:   Above 2000′
Aspect:   Lee to northerly winds
Terrain:  Near ridgelines, rollovers, and gully walls
Sensitivity:   Stubborn
Distribution:  Specific
Likelihood (Human Triggered): Unlikely
Size:  Small – Large
Danger Trend:   Decreasing
Forecaster Confidence:   Fair
AVALANCHE PROBLEM SCALE DESCRIPTORS:
Sensitivity: Non-reactive, Stubborn, Responsive, Touchy
Distribution: Isolated, Specific, Widespread
Likelihood: Unlikely, Possible, Likely, Nearly Certain
Size: Small, Large, Very Large (size scale <here>)
Danger Trend: Increasing, Steady, Decreasing
Forecaster Confidence: Good, Fair, Poor
AVALANCHE PROBLEM TOOLBOX <here>
SNOWPACK DISCUSSION: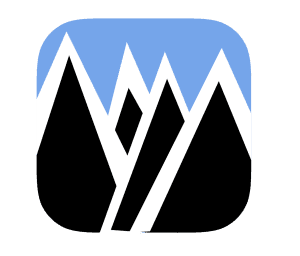 Inter-Mountain (Transitional) Specific: 
Valdez has not seen significant snowfall for one month as of today. 13 of the last 16 days had 50 mph wind gusts, approaching 100 mph at the beginning of this month. This wind cycle has completely scoured and stripped all peaks and ridges of their snow. Glacial ice has been exposed in areas normally visible mid summer. Entrances to, "Normal" ski runs aren't even fathomable. There is virtually NO soft snow for skiing, snowboarding, or snowmachining in the entire Valdez region. Human triggered avalanches are still possible. If you do decide to recreate in the mountains today, the snow will most likely be hard and sketchy. Skiers, know self arrest skills. Snowmachiners, be prepared to total your sled. In regards to avalanches ask your self, "what lies underneath this hard snow?" If it's sugar (facets), which it probably is, it can avalanche. You are most likely to trigger this slab where the snowpack is the thinnest. The last reported human triggered avalanche was March 11th.
Find more photos and observations at the bottom of the page. Sharing your observations creates an informed community that everyone benefits from at some point.
Recent Avalanche Activity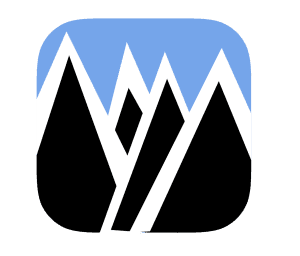 Inter-Mountain (Transitional) Specific:  
No recent avalanche activity seen: most snow available for transport has moved.
Mar. 2: Many natural wind slabs have recently released off southerly and westerly aspects loaded by the NE wind.
Recent Weather
See Maritime Zone for updated weather.
Additional Info & Media
Weather Quicklinks:
SNOW CLIMATE ZONES:
Maritime (Coastal) – from the Port of Valdez to Thompson Pass, all waters flowing into Valdez Arm and everything south of Marshall Pass.
Inter-mountain (Transitional) – between Thompson Pass and Rendezvous Lodge.
Continental (Interior) – the dry north side of the Chugach (north of 46 Mile, including the Tonsina River).
Photo of Thompson Pass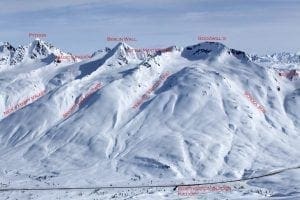 Interactive Map of Valdez Forecast Areas w/ Many Resource Layers (Trevor Grams)
Run Map of Thompson Pass Area (Sean Wisner) (2MB download)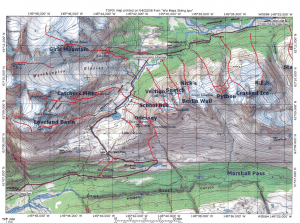 NEWS: Our region is "one of the snowiest places on earth" – Serendipity / Rendezvous snowfall record set in 1963 <here>.
Free smart phone avalanche forecasts at: http://www.avalancheforecasts.com/