Expires: Mon, Mar 06, 2017
Use terrain to your advantage to avoid wind loaded gullies, rollovers and ridges.
Both natural and human triggered avalanches were seen yesterday with thicknesses up to 2+ feet.
These are red flag signs of instability: it is loading faster than it can bond to old surfaces.
Above 2,500ft
Considerable
1,800 to 2,500ft
Considerable
Degrees of Avalanche Danger ?
1. Low
2. Moderate
3. Considerable
4. High
5. Extreme
Problem Details
FRIDAY
SATURDAY
SUNDAY & MONDAY
WIND SLAB:
Elevation:   Above 2500′
Aspect:   Lee to northerly winds
Terrain:  Near ridgelines, rollovers, and gully walls
Sensitivity:  Responsive
Distribution:  Specific
Likelihood (Human Triggered):   Possible
Size:  Small – Large
Danger Trend:   Increasing
Forecaster Confidence:   Fair
AVALANCHE PROBLEM SCALE DESCRIPTORS:
Sensitivity: Non-reactive, Stubborn, Responsive, Touchy
Distribution: Isolated, Specific, Widespread
Likelihood: Unlikely, Possible, Likely, Nearly Certain
Size: Small, Large, Very Large (size scale <here>)
Danger Trend: Increasing, Steady, Decreasing
Forecaster Confidence: Good, Fair, Poor
AVALANCHE PROBLEM TOOLBOX <here>
SNOWPACK DISCUSSION: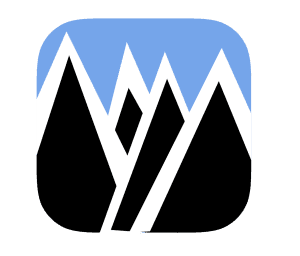 Inter-Mountain (Transitional) Specific: 
Just when you thought all loose snow had already moved, strong to extreme winds continue to scour deeper and drift snow into low lying gullies, trees, crevasses and rollovers, expect firm and variable conditions with exposed old crusts, wind board and sastrugi dominating the environment. Extra effort will be necessary to seek out the wind protected nooks that harbor soft snow. Be wary along corniced and loaded ridgelines, convex rollovers and steep gully walls. Wind slab needs time to bond to underlying snow and can trigger very large and unpredictable avalanches.
Areas with wind loading have proven to be responsive. Multiple Wind Slab avalanches on Southerly aspects of Girls Mountain occurred February 28th. A wind event like this increases the avalanche hazard significantly. Test small subject slopes before stepping it up to anything with high consequence.
Find more photos and observations at the bottom of the page. Sharing your observations creates an informed community that everyone benefits from at some point.
Recent Avalanche Activity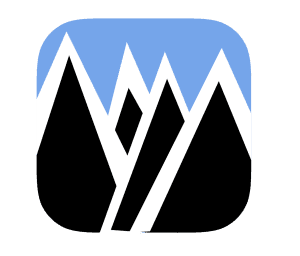 Inter-Mountain (Transitional) Specific:  
Observed  Feb. 28:
Mar. 2: Many natural wind slabs have recently released off southerly and westerly aspects loaded by the NE wind.
Feb. 28: Natural D2 wind slab avalanche near the hairpin, on the south side of Odyssey.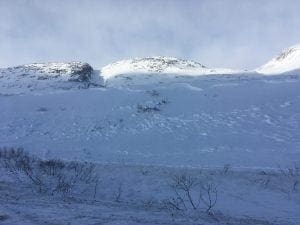 Very obvious wind flagging on the peaks and sastrugi on the Deserted Glacier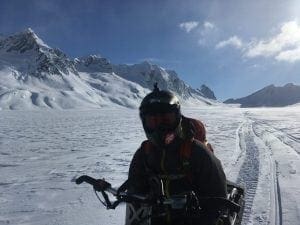 Multiple Size 2 Wind Slab avalanches on South Aspects on Girl's Mountain.
Recent Weather
See Maritime Zone for updated weather.
Additional Info & Media
Weather Quicklinks:
SNOW CLIMATE ZONES:
Maritime (Coastal) – from the Port of Valdez to Thompson Pass, all waters flowing into Valdez Arm and everything south of Marshall Pass.
Inter-mountain (Transitional) – between Thompson Pass and Rendezvous Lodge.
Continental (Interior) – the dry north side of the Chugach (north of 46 Mile, including the Tonsina River).
Photo of Thompson Pass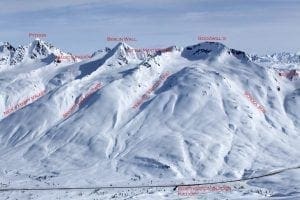 Interactive Map of Valdez Forecast Areas w/ Many Resource Layers (Trevor Grams)
Run Map of Thompson Pass Area (Sean Wisner) (2MB download)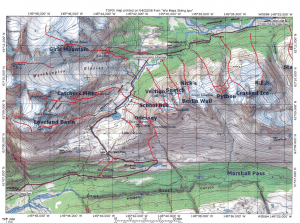 NEWS: Our region is "one of the snowiest places on earth" – Serendipity / Rendezvous snowfall record set in 1963 <here>.
Free smart phone avalanche forecasts at: http://www.avalancheforecasts.com/