Expires: Sun, Jan 29, 2017
Check out the new and regular Southcentral Alaska Mountain Forecast for Hatcher Pass  !
Despite the low snow year and ugly persistent slab problem, HPAC forecasters are working hard to bring you avalanche advisories for your skiing, riding, sledding, and shredding pleasure- BUT…we need your support! Please DONATE today and support your local, non-profit, and volunteer avalanche center. Jed and Allie thank you! (Or click DONATE to HPAC on the right).
Above 3,500ft
Considerable
2,500 to 3,500ft
Moderate
Degrees of Avalanche Danger ?
1. Low
2. Moderate
3. Considerable
4. High
5. Extreme
Problem Details
Strong winds on 1/25-26 transported abundant amounts of low density snow, overloading the weak, basal facets near the ground. Widespread avalanche activity spiked during the wind event, decimating upper and mid elevation, steep slopes (35º+), on multiple aspects. See avalanche activity for pictures. The snowpack has now had a chance to adjust to the new load and natural avalanches are not likely, but they are possible, and human triggered avalanches are likely. Unfortunately, our flawed base of weak snow is continuing to produce avalanche problems. We are not out of the woods yet.
---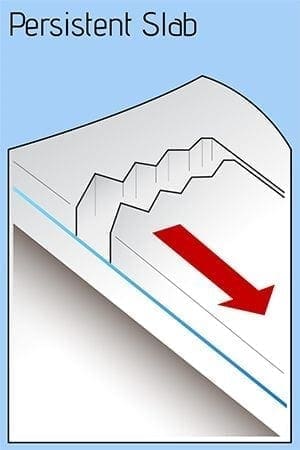 A considerable hazard for persistent slabs exists at upper elevations on all aspects.  Human triggered avalanches are likely and natural avalanches are possible at upper elevations on all aspects.  A moderate hazard exists for persistent slabs at mid elevation and a low hazard exists at low elevation. Careful snowpack evaluation, cautious route finding, and conservative decision making will be essential to travel safely this weekend.
This week's wind event, combined with warm temperatures, has turned last week's new snow into a sensitive slab, reawakening our basal weak layers, and persistent slab problem.  The persistent slab is widespread.  Instability exists in many portions of terrain and evidence is everywhere and easy to find. If the visibility is decent, natural avalanches from 1/25-1/26 will be visible on all aspects at mid and upper elevations. However, 2″ of new snow overnight and new snow in the forecast for today will reduce visibility, and begin to cover the evidence with 3-5″ of new snow today.
At low elevation slab avalanches are unlikely today, but small avalanches in isolated areas or extreme terrain are possible. Slabs will be stubborn, but possible to human trigger, at mid elevation on slopes 35° and steeper. At upper elevations, persistent slabs will be more sensitive, and touchy to trigger on slopes 35º and steeper, where strong winds loaded slopes and features. The depth of these slabs will vary from 1-4 feet deep. Stiff snow overlying weaker snow can be easily detected with probing or stepping off a snowmachine and plunging a foot, however the visual clues will be covered in a new blanket of snow. Shooting cracks and whumphing are bulls eye clues for this avalanche problem.
Terrain choice and management will be paramount to travelling safely in the mountains this weekend. Avoid slopes with terrain traps. If you use ridgelines to travel through avalanche terrain, take a look at the lower Eldorado slopes. This 250′ wide by 500′ long, large slab avalanche, left a tiny margin for safety along the ridge. The persistent weak layer of concern will have the ability to propagate and wrap around features like ridges and gullies. See photos under recent avalanche activity.
Recent Avalanche Activity
Strong winds and warm temperatures this week created a widespread natural avalanche cycle at mid and upper elevations on all aspects at HP. Many avalanches were large enough to bury, injure, or kill a person. Most avalanches likely occurred during or after the wind event on 1/25 and 1/26, but limited visibility made it hard to be certain. These avalanches failed on the old persistent layer of melt-freeze grains/facets/depth hoar– at the ground. Between the wind scoured ridgelines, and natural avalanches ripping to the ground, HP once again resembles early season conditions.
Recent Weather
This week's weather at 3550′:
High temps of 32-34º F on 1/25 and 1/26
Max wind speeds gusting 34 mph on 1/25 and 41 mph on 1/26
Overnight temps 25º F cooling to 21°F.
Overnight winds 1-3 mph NNW, gusting 10 13 mph ESE.
No new snow this week except for a small overnight accumulation of 2″ of snow in 0.2″ of water at 3550′.
This week's weather at 4500′:
Temperatures averaged 18º F
Winds averaged 7 mph with gusts averaging 17  mph ESE. Max gusts were recorded at 46 mph and blew steadily btw 23-46 mph for over 48 hours on 1/25 and 1/26.
Overnight temps 20º F cooling to 18° F.
Overnight winds picked up 10-14 mph SSE, gusting to 25 mph.
---
NWS Recreational Forecast at 6:55am:

THE HATCHER PASS MOUNTAIN FORECAST COVERS THE MOUNTAINS IN THE
HATCHER PASS RECREATION AREA.

THIS FORECAST IS FOR USE IN SNOW SAFETY ACTIVITIES AND EMERGENCY
MANAGEMENT.

                   TODAY        TONIGHT

TEMP AT 1000`      25 F         8 F

TEMP AT 3000`      20-24 F      12-16 F

CHANCE OF PRECIP   100%         90%

PRECIP AMOUNT
(ABOVE 1000 FT)    0.24 IN      0.07 IN

SNOW AMOUNT
(ABOVE 1000 FT)    3-5 IN       1 IN

SNOW LEVEL         SEA LEVEL    SEA LEVEL

WIND 3000` RIDGES  SW 0-11 MPH  SW 0-10 MPH
---
Additional Info & Media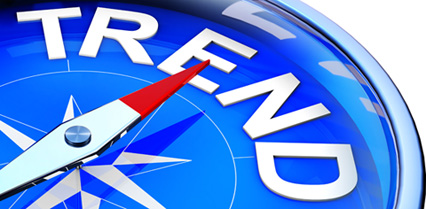 The avalanche hazard will remain the same today and through tomorrow.
The hazard could rise if wind speeds increase, transporting whatever snow is left, plus new snow from today, into cohesive slabs. New slab development on old bed surfaces may not bond well, and in locations that have not avalanched already, the basal weak layers will still be sensitive, and the depth of possible avalanches will become even deeper than in the last avalanche cycle.