Expires: Wed, Jan 25, 2017
Windslab feels stiff and punchy. Improve your FUN and reduce your risk of triggering an avalanche by avoiding windslab on steep slopes. Getting raked through rocks with a bunch of washer machines is not FUN.
Degrees of Avalanche Danger ?
1. Low
2. Moderate
3. Considerable
4. High
5. Extreme
Problem Details
SUNDAY
MONDAY
TUESDAY & WEDNESDAY
WIND SLAB:
Elevation: Above 1800′
Aspect: Shifting winds have stripped and loaded (top and cross-loaded) all aspects 
Terrain: Ridges, gullies, steep unsupported bowls, rollovers
Sensitivity: Stubborn
Distribution: Specific
Likelihood (Human Triggered): Possible
Size: Large
Danger Trend: Decreasing 
Forecaster Confidence: Good
PERSISTENT SLAB:
Elevation: Mostly above 2500′
Aspect: All
Terrain: Steep rocky slopes where facets exist under old and between windslab, especially interior of Thompson Pass
Sensitivity: Stubborn
Distribution: Specific
Likelihood (Human Triggered): Possible
Size: Small – Large
Danger Trend: Decreasing 
Forecaster Confidence: Poor
AVALANCHE PROBLEM SCALE DESCRIPTORS:
Sensitivity: Non-reactive, Stubborn, Responsive, Touchy
Distribution: Isolated, Specific, Widespread
Likelihood: Unlikely, Possible, Likely, Nearly Certain
Size: Small, Large, Very Large (size scale <here>)
Danger Trend: Increasing, Steady, Decreasing
Forecaster Confidence: Good, Fair, Poor
LIST OF AVALANCHE PROBLEMS <here>
SNOWPACK DISCUSSION: Thompson Pass and most of the upper elevation terrain is scoured and wind textured from outflow north wind.
The best snow is found in wind protected valleys where the Jan.13-17 snow has settled to 6-18″. The cold, dry air has promoted near surface faceting.
If you are venturing into the wind affected areas, expect hard windslab on lee features.  Temperatures in the single digits F at Thompson Pass and inland slow the bonding of new windslab to old surfaces.
Large whumphs reported in the last week, remind us we cannot fully trust the snowpack where weak structure still exists. Especially inland of MP 33, we have to stay suspicious of a persistent slab problem.  There remains the slim possibility of large loads, such as multiple machines and riders in steep rocky terrain, triggering a surprising avalanche that could injure or kill.
Find more photos and observations at the bottom of the page. Sharing your observations creates an informed community that everyone benefits from at some point.
Recent Avalanche Activity
Some pockets of windslab have popped off naturally in the last few days since the storm ended January 17.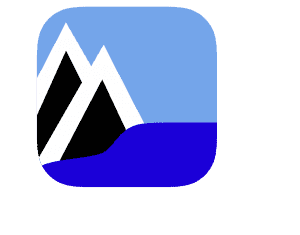 Maritime (Coastal):
Dec. 19: Wind slab/cornice releases during the day above the airport and on the roll-overs below South Odyssey Couloir
Dec. 17: Reported mid-storm debris below the N face of Benzine sliding into the popular ski line. Many others seen in steep gullies.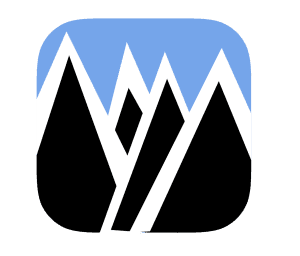 Inter-Mountain (Transitional):  
Dec. 19: Several new wind slab releases in windloaded gullies below Max High
Dec 18: Max High Peak had some old-ish (mid-storm?) debris below the SE aspect at about MP 35 (see Trevor's map link below for location)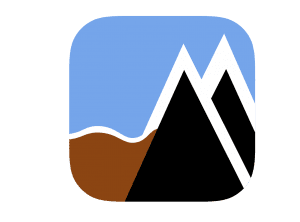 Continental (Interior):
Recent Weather
WEATHER FORECAST for NEXT 24 HRS at 3,000 ft:
Temperature Forecast (Min/Max *F):
 1 / 15
Ridgetop Wind Forecast (direction/mph):
NE / 5-30
Snowfall (in):
 Trace
WIND & TEMPERATURE
PAST 24 hours
Ferry Terminal
Thompson Pass
Average Wind Speed (mph) / Direction
  4/ NE
 20 / NE
Max Wind Gust (mph) / Direction
 14 / ENE
 29 / NE
Temperature Min / Max (*F)
 15 / 24
 -5 / 15
Weather Forecast:  The ridge of high pressure is dissolving, being replaced by a large, deep low system moving east from the Aleutians. A few waves of flurries will lead to steady precipitation by Wednesday. This next storm will draw moisture and warm air from the south pacific, so a Pineapple Express might be eminent: temps near 35F in town by the end of the week with rain. 1-1.5″ of water equivalent by Friday.
Additional Info & Media
| | | |
| --- | --- | --- |
| SNOW HISTORY: | Valdez 1/22 AM | Thompson Pass 1/22 AM |
| 24 Hour Snow / Water Equiv. | 0" /0′ | 0″ /0.0″ |
| Storm Snow /Water Equiv. (1/13-1/17) | 46.4" /3.2″ | 54″ /4.2″ |
| Current Snow Depth | 39″ | 30″ (wind scoured) |
| January Snow / Water Equiv. | 46.9″ /3.2″ | 54″ / 4.2″ |
| Total Winter Snowfall / Water Equiv. | 142.8″ / 13" | 197″ / 18.6″ |
| Snowload in Valdez | 47 lbs/sq. ft. | |
SNOWFALL for LAST 24 HRS at OTHER STATIONS:
Nicks Valley at 4200 ft (in):
0.1″
Upper Tsaina at 1750 ft (in):
0.1″
Sugarloaf at 550 ft (in):
0.1″
| | | |
| --- | --- | --- |
| SNOW DEPTH & WATER SURVEY (1/3/2017) | Depth | Snow Water Equivalent |
| Milepost 2.5 Valdez |  22.7″ |  4.7″ |
| Milepost 18 | 27.9″ | 5.9″ |
| Milepost 29 Worthington Flats | 44″ | 9.9″ |
| Milepost 37 Tsaina River bridge | 33.8″ | 5.6″ |
| This survey is done the first week of each month. | | |
| | | |
Weather Quicklinks:
SNOW CLIMATE ZONES:
Maritime (Coastal) – from the Port of Valdez to Thompson Pass, all waters flowing into Valdez Arm and everything south of Marshall Pass.
Inter-mountain (Transitional) – between Thompson Pass and Rendezvous Lodge.
Continental (Interior) – the dry north side of the Chugach (north of 46 Mile, including the Tonsina River).
Photo of Thompson Pass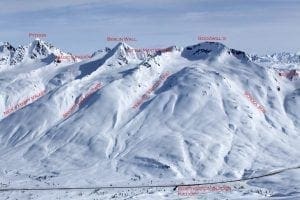 Interactive Map of Valdez Forecast Areas w/ Many Resource Layers (Trevor Grams)
Run Map of Thompson Pass Area (Sean Wisner) (2MB download)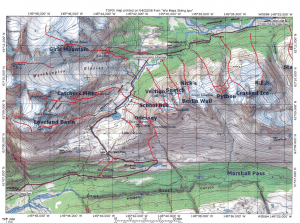 NEWS: Our region is "one of the snowiest places on earth" – Serendipity / Rendezvous snowfall record set in 1963 <here>.
Free smart phone avalanche forecasts at: http://www.avalancheforecasts.com/