Expires: Mon, Jan 16, 2017
HEAVY PRECIPITATION IS ON ITS WAY AND IS RAPIDLY INCREASING THE AVALANCHE HAZARD THIS AFTERNOON AND INTO TOMORROW MORNING.
Travel in familiar and conservative terrain as worsening visibility and increasing avalanche hazard is not a great combination.
As new snow buries the old, remember the slick and weak surface conditions that you have come across in the last week and expect poor bonding until proven otherwise.
Utilize safe travel habits, limiting exposure and traveling one at a time while in and below avalanche terrain.
Degrees of Avalanche Danger ?
1. Low
2. Moderate
3. Considerable
4. High
5. Extreme
Problem Details
FRIDAY
SATURDAY
SUNDAY & MONDAY
STORM SNOW:
Elevation: All
Aspect: All
Terrain: Most suspect are slopes greater than 35*, with either firm or weak old snow surfaces, that are unsupported with many trigger points scattered in the start zone.
Sensitivity: Touchy
Distribution: Widespread
Likelihood (Human Triggered): Possible
Size: Small – Large
Danger Trend: Increasing Rapidly
Forecaster Confidence: Good
PERSISTENT SLAB:
Elevation: Mostly above 2500′
Aspect: All
Terrain: Steep rocky slopes where facets exist under old and between windslab, especially interior of Thompson Pass
Sensitivity: Stubborn
Distribution: Specific
Likelihood (Human Triggered): Possible
Size: Small – Large
Danger Trend: Increasing with extra snow load
Forecaster Confidence: Poor
AVALANCHE PROBLEM SCALE DESCRIPTORS:
Sensitivity: Non-reactive, Stubborn, Responsive, Touchy
Distribution: Isolated, Specific, Widespread
Likelihood: Unlikely, Possible, Likely, Nearly Certain
Size: Small, Large, Very Large (size scale <here>)
Danger Trend: Increasing, Steady, Decreasing
Forecaster Confidence: Good, Fair, Poor
LIST OF AVALANCHE PROBLEMS <here>
SNOWPACK DISCUSSION: As heavy snow finally returns to our region, keep tabs on how well it is bonding to old, firm surfaces: windslab, ice and rocky surfaces. Many of these old surface layers are firm and primed for acting as a bed surface to accumulating storm snow. To complicate things, certain areas likely have developed weak crystals such as near surface facets and surface hoar in wind protected areas. Consider how these weak and problematic snow forms will ease the release of new snow load building on top of them.
Our last storm ended New Year's Eve. Until Jan 12th, it has been clear, mostly cold, and windy. The extreme outflow wind event that started late Jan 5th had gusts to 104 mph on Thompson Pass and 98mph in Valdez creating a haze of airborne snow filled the skies as the soft snow sublimated into the atmosphere. Unfortunately, the snow was dramatically thinned and peeled back to rocks and early season snow once again. Alders that were once laying down are popping back.
This thinning of our snowpack combined with cold temperatures didn't do much for strengthening the snow structure. Weaknesses still persist near the ground and mid-pack in many areas. This significant precipitation event will hopefully crush and flush out many areas harboring weak snow grains. Plan for the possibility of moving storm snow to easily stress and step down into these deeper, weak snow layers….resulting in much larger than predicted avalanches with large, hard slab blocks in the debris.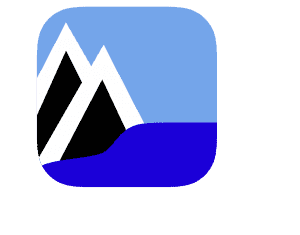 Maritime (Coastal):
This zone, consistently warmer than inland, has a relatively stronger, more predictable snow structure. If you can navigate your way through the lower elevation alder, soft snow can be found in wind protected alcoves.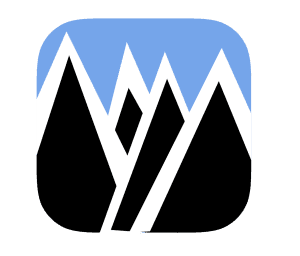 Inter-mountain (Transitional):
A large variance in depth and structure defines this zone's snowpack structure. Weak, early season facets at the ground and between layers of windslab remain a concern, especially on steep, shallow and unsupported slopes. Many of the storms this season have not pushed interior very far, so inland of passes, the snow is generally thinner and more questionable. It has been colder on the interior side as well, preserving persistent weak layers. In the upper Tsaina Valley and north of Mile Post 36 along the highway corridor, the snow is reacting very similar to the continental region: weak, shallow structure that fails easily when loaded.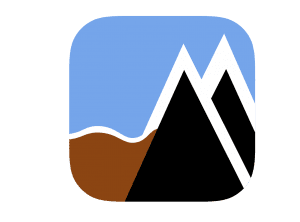 Continental (Interior):
More interior beyond Mile Post 46 and out past Billy Mitchell, the snowpack is thin and incredibly weak: mostly facets. Recent avalanches have stepped down to ground. This structure will not change until a significant storm rolls inland.
Find more photos and observations at the bottom of the page. Sharing your observations helps others make informed decisions.
Recent Avalanche Activity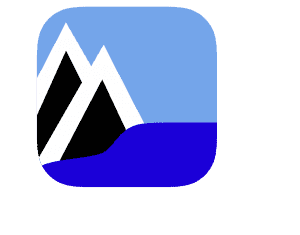 Maritime (Coastal):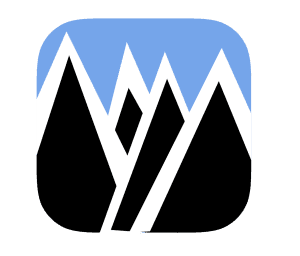 Inter-Mountain (Transitional):  The January 6 extreme wind event triggered numerous avalanches inland of Thompson Pass many releasing to ground, again reminding us of the dangers of the buried weakness of sugar snow (facets) at the ground) now covered with 2-3 feet thick hard windslab.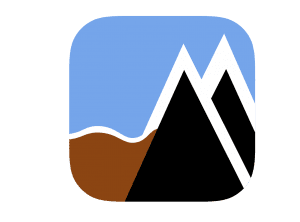 Continental (Interior):
Recent Weather
WEATHER FORECAST for NEXT 24 HRS at 3,000 ft:
Temperature Forecast (Min/Max *F):
 20/ 27
Ridgetop Wind Forecast (direction/mph):
Var/ 10-25
Snowfall (in):
 22-31
WIND & TEMPERATURE
PAST 24 hours
Ferry Terminal
Thompson Pass
Average Wind Speed (mph) / Direction
3 / NE
10 / Var
Max Wind Gust (mph) / Direction
9/ NE
24 / SE
Temperature Min / Max (*F)
17 / 25
 1/ 22
Weather Forecast: With about 4 inches in town this morning and only a couple on Thompson Pass, signifcantly more precipitation is on its way: up to 30 inches by tomorrow morning. As the heart of the low bears down on us and passes just to the west, it will gift us with increasing precipitation that will peak overnight. This warm front will bring warming temperatures that will peak in the low 30's on Saturday in town and high 20's on Thompson Pass. Winds will be variable, but moderate and dominate from the SE during the height of the storm. It seems that another low has it's sights on us for early Sunday that could bring precipitation into early Tuesday.
Additional Info & Media
| | | |
| --- | --- | --- |
| SNOW HISTORY: | Valdez 1/13 AM | Thompson Pass 1/13 AM |
| 24 Hour Snow / Water Equiv. | 4" /0.16" | 2″ /0.1″ |
| Storm Snow /Water Equiv. (1/12-1/?) | 4" /0.16″ | 2″ /0.1″ |
| Current Snow Depth | 26″ | 17″ |
| January Snow / Water Equiv. | 4.3″ /1.6″ | 2″ / 0.1″ |
| Total Winter Snowfall / Water Equiv. | 97.9″ / 8.32" | 145″ / 14.5″ |
| Snowload in Valdez | 23 lbs/sq. ft. | |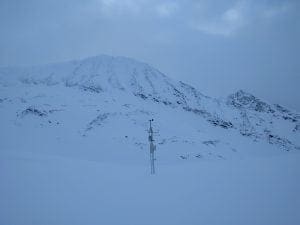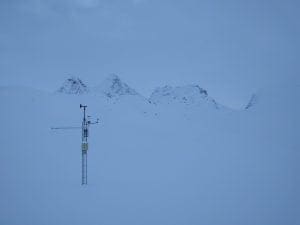 Photos of our new Nicks Valley Weather Station Python to the east, Berlin Wall to the west.
SNOWFALL for LAST 24 HRS at OTHER STATIONS:
Nicks Valley at 4200 ft (in):
1″?
Upper Tsaina at 1750 ft (in):
<1″
Sugarloaf at 550 ft (in):
2″
| | | |
| --- | --- | --- |
| SNOW DEPTH & WATER SURVEY (1/3/2017) | Depth | Snow Water Equivalent |
| Milepost 2.5 Valdez |  22.7″ |  4.7″ |
| Milepost 18 | 27.9″ | 5.9″ |
| Milepost 29 Worthington Flats | 44″ | 9.9″ |
| Milepost 37 Tsaina River bridge | 33.8″ | 5.6″ |
| This survey is done the first week of each month. | | |
| | | |
Weather Quicklinks:
SNOW CLIMATE ZONES:
Maritime (Coastal) – from the Port of Valdez to Thompson Pass, all waters flowing into Valdez Arm and everything south of Marshall Pass.
Inter-mountain (Transitional) – between Thompson Pass and Rendezvous Lodge.
Continental (Interior) – the dry north side of the Chugach (north of 46 Mile, including the Tonsina River).
Photo of Thompson Pass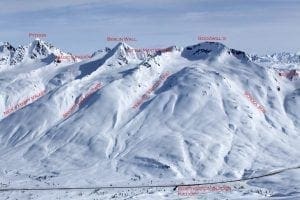 Interactive Map of Valdez Forecast Areas w/ Many Resource Layers (Trevor Grams)
Run Map of Thompson Pass Area (Sean Wisner) (2MB download)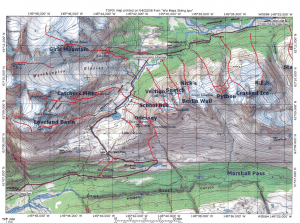 NEWS: Our region is "one of the snowiest places on earth" – Serendipity / Rendezvous snowfall record set in 1963 <here>.
Free smart phone avalanche forecasts at: http://www.avalancheforecasts.com/