Expires: Sun, Jan 08, 2017
Free Rescue Workshop at Hatcher Pass sponsored by Hatcher Pass Snow Rider's Club and partnered with HPAC, CNFAIC and the Alaska Avalanche School, January 14, 11-1pm Gold Mint Lot. More info at the bottom of this page.
Above 3,500ft
Considerable
2,500 to 3,500ft
Considerable
Degrees of Avalanche Danger ?
1. Low
2. Moderate
3. Considerable
4. High
5. Extreme
Problem Details
CONSIDERABLE AVALANCHE HAZARD at mid to upper elevations, and moderate avalanche hazard at low elevations will persist through the weekend.
Dangerous avalanche conditions. Careful snowpack evaluation, cautious route-finding, and conservative decision-making essential. This may sound like a broken record, however, dangerous avalanche conditions continue to plague Hatcher Pass. 
Because Hatcher Pass's conditions for playing in avalanche terrain have been poor so far this season, not many people have been getting out. Do not interpret a lack of avalanche evidence for a lack of an avalanche problem.
---
AVALANCHE PROBLEM 1 : PERSISTENT SLAB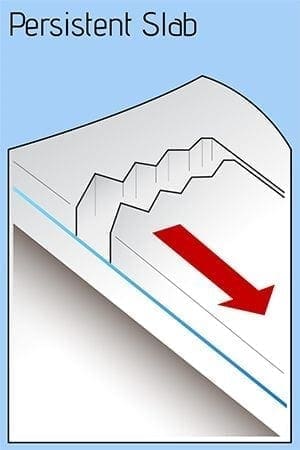 The continuity of the persistent slab avalanche problem is broken up throughout the landscape. Predicting, evaluating and assessing this avalanche problem will be difficult for experts, and may verge on russian roulette for the less experienced. You may find specific locations where the problem does not exist, however, turning a corner, moving over a feature, or walking 20 feet away may put you smack in the middle of it. As a general rule, avoid 30°+ slopes, on South to West aspects (but possible on all aspects) and on the leeward side of mountain passes, in upper elevation starting zones, open bowls, and large faces where the slab continuity and thickness may be more pronounced. In these locations, it will be likely to trigger and propagate a high consequence, large, hard slab avalanche up to 3 feet deep. Avoid locations above terrain traps, cliffs, gullies and depressions where an avalanche burial depth could be compounded. Any avalanche that entrains you will likely be full depth, meaning you will ride down a bed surface laden with rocks.
Instability tests are not the primary evaluation tool for the current hazard. You could easily be mislead by a single test that lacks instability results. A common mistake with this avalanche problem, for people that have some avalanche training, is to associate a stable test result for stable avalanche conditions. Instead, use tests to identify instability, but in the absence of unstable results, assume the danger is present (and guilty) until proven innocent through more comprehensive evaluation.
Rather than using stability tests as your primary evaluation tool, we highly recommend using your avalanche eyeballs for loading, and simple tests for stiff, hollow snow. Focus your assessment on identifying locations in the mountains that received the heaviest snow loads and wind transported snow deposits and completely avoid these locations. If you encounter stiff snow, it will be sitting over weaker snow. Shooting cracks and whumphing are bulls-eye clues for avalanche release potential.  If the slope is steep enough, these reactions will result in an avalanche. A pole test is a simple way to identify weaker snow under stiffer, stronger snow.
If you decide to play in avalanche terrain this weekend, stick to slopes 25° and less steep and outside of the runnout (alpha angle) of steeper slopes above you. Put on your combat boots, armor, and get ready to give it all you've got, because conditions are challenging with a mix of breakable crusts and shallowly buried bushes and rocks.
See observations at bottom of page.
Video of whumph and shooting crack:
CLICK HERE FOR ARCHIVED ADVISORIES
Recent Avalanche Activity
Not many people have been out recreating in the backcountry of HP under this season's bleak conditions. No reports of recent avalanches this week.
If you head out this weekend do not let the lack of avalanche evidence convince you that the avalanche problem is missing. We found a likely, but safe place to trigger this avalanche yesterday.
Had this avalanche entrained a person, the bed surface of rocks alone could have inflicted serious injuries.
Recent Weather
No new snow accumulated this week at Hatcher Pass.
Although temps in the Valley remained cold this week, an inversion created warmer temps up at HP. Temps this week at 4500′ averaged 21 deg. F.  Even more odd for this time of year is the fact that the temps rose above freezing on 1/2 and 1/3 at 4500′ for 10 hours. Fortunately, we maintained freezing temps at night. The ladder cold weather faceted out the surface snow, making the odd "mid winter warm up" barely noticeable.
This week: At 4500′, winds averaged 7 mph , gusting 16 mph, primarily from the SW. On 1/5, winds gusted 24-40 mph for 8 hours from the NW/N. On 1/6, winds gusted 26-38 mph for 12 hours from the NW/N. Wind during the past couple days has transported almost all the available snow. The wind primarily loaded the leeward, South to West aspects. Winds overnight at 4500′ have calmed down, to NNE 3 mph, gusting 7 at 5am.
Yesterday winds cranked in the Valley, with North winds gusting up to 59 mph at the Palmer airport. Overnight and this morning winds have trailed off, variable 3 mph at 5:53 am.
---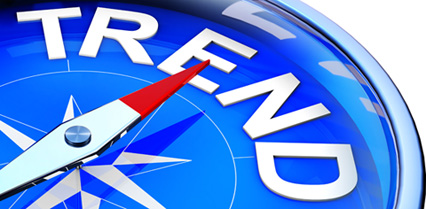 The avalanche hazard will remain the same through the weekend. If winds pick up, new wind slab development and an added load to a weak snowpack will increase the hazard. Fortunately there is little available snow to transport. As cold weather and clear skies continue, the persistent, cohesive slabs will begin to weaken and loose a minor amount of cohesion which will improve the conditions, but fail to eliminate the hazard.
The NWS point forecast for this weekend at 4000′ is calling for clear skies, with a high of 28ºF and Northeast winds 10-15 mph.
Additional Info & Media
A FREE avalanche rescue workshop is being hosted by the Hatcher Pass Snow Riders Club January 14th at the Gold Mint Lot at HP. Come check it out and practice your rescue skills with the pros.