Current Conditions
Last Updated: Wednesday, March 4th, 2015 by Erik Stevens (Disclaimer | About This Page)
Expires 11pm on March 4th, 2015
Click Here for an encyclopedia of common snow science terms from the FSNAC
Zones (see map):

Avalanche Problem(s)

Lutak

Transitional

Chilkat Pass
See below for details.
Anonymous User Poll
None
Short Awareness Course
Level 1
Level 2
Level 3/AvPro/Equiv.


How many years of backcountry snowsports experience do you have?
years
This Season:
November
December
January
February
March
| | | | | | | |
| --- | --- | --- | --- | --- | --- | --- |
| 1 | 2 | 3 | 4 | 5 | 6 | 7 |
| 8 | 9 | 10 | 11 | 12 | 13 | 14 |
| 15 | 16 | 17 | 18 | 19 | 20 | 21 |
| 22 | 23 | 24 | 25 | 26 | 27 | 28 |
| 29 | 30 | 31 | | | | |
Recent Weather Summary (Chart):
A storm on Feb. 8th dumped 15-24" of very low-density snow, with strong north winds blowing it around.

Around 2" of precipitation fell from the 11th-14th, with snow levels rising to 2000ft. South winds came in on the 12th. A couple of weak storms dropped 3-8" from the 20th-22nd.

After a week of clear, mild weather with some north winds, we are returning to an onshore flow regime. The result will be an extended period of light rain/snow, with snow levels around 500-1500ft. 3-8" of snow could accumulate above this level. A minor storm on Sunday will usher in much colder air for next week.

Danger: No Rating See Scale


Information is lacking in this zone. If you get out in this zone, please send in a report on what you find.
Transitional Zone (see map)
Danger: Low See Scale


Treeline and higher:
Observations over the last week have reported a mostly rightside-up upper snowpack, with areas of thin windslab at the surface. This surface wind slab is prevalent in wind-affected areas, and could present a threat on steep, large, or exposed slopes. Deeper down there is not much to speak of in terms of obvious weak layers, though this should be confirmed on any slope you venture onto.

As new snow falls over the mostly hard surface, look out for fresh wind loading. Though not much new snow is expected, it could drift into slabs deep enough to catch a skier in some areas.
Chilkat Pass Zone (see map)
Danger: Low See Scale


See above for more information.
---
Disclaimer: Use the data on this website at your own discretion as part of a thorough evaluation of the avalanche hazard in the field. Remember that conditions vary greatly from place to place and hour to hour, so evaluate the snow you find locally, and compare it to what you read on this website. We are not responsible for how you use the information contained on this site, and assume no liability for its use. Remember, information is no substitute for experience. Educate yourself in avalanche safety. The information on this website is not sufficient for completely safe backcountry decision making. Use at your own risk.

All content copyright © 2015 Alaska Avalanche Information Center
Submit your observations, win this hoodie!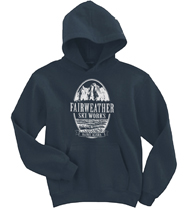 New this year, we will be raffling off two Fairweather Ski Works hoodies to two lucky observers. Each time you submit an observation via website, email, or even just in person, your name will be entered. Thanks to FSW!
Thanks to our local sponsors!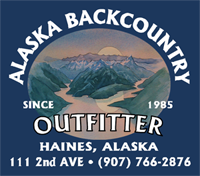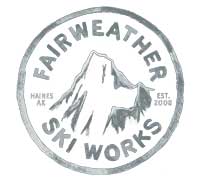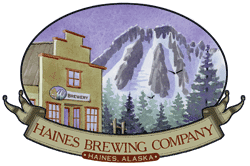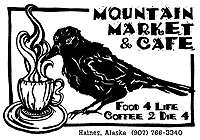 Contact Us to Become a Sponsor